China Business Directory
is the online business directory of companies. We offer
business listings
for China business. Want to improve your prominence, referral traffic and business leads then get your business listed in our directory, your business website will be able to improve on search engine visibility and ranking.
China Business Directory (ChinaBizDir.com)
is the perfect tool to help you grow your business.

Social Networking
Links to All Your Social Networking Pages to help customers read your News & Announcements!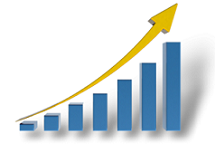 Grow Your Business
To grow your business you need to look beyond day-to-day operations and plan!




Best Quality
Our team are implementing awesome features, optimize performance and security!